Ken Tritle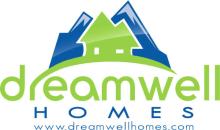 Address
1902 Wright Place 2nd Floor
Carlsbad, CA 92008
United States
Bio
Hello, I'm Ken Tritle, Realtor®, Senior Real Estate Specialist (SRES®) at DreamWellHomes Realty in San Diego County.
For over a decade, the focus of my real estate business has been on traditionally built (or as some refer to as 'stick built'), retirement-style homes – whether those are single-story, single family homes, condos, beach or golf properties conducive to aging-in-place in all-age communities, or homes within 55+ communities with a wide arrray of amenities and social opportunities for their residents.
I fully understand the journey that you may be about to begin: possibly selling the family home, downsizing, rightsizing, jettisoning personal items accumulated over the decades, finding the right community and right home - sometimes even from a great distance, and then coordinating buying, selling and moving. None of these are easy tasks.
Fortunately, a big part of earning the Senior Real Estate Specialist designation, is knowing about the many resources available to help my clients navigate this life-event transition.
If this type of move is something that you are thinking about, I encourage you to visit our DreamWellHomes.com website to review the numerous blog articles I've written and also to watch videos from our huge video library related to this very subject.
https://www.dreamwellhomes.com/san-diego/55-plus-communities
If you prefer a personal discussion about selling or buying a home, I welcome you to call or text message me at 760-798-9024 or email me at Jeanken@dreamwellhomes.com