SRES® Business Partners

Age in Place
AgeInPlace.com provides a way for consumers to discover relevant and useful information about aging in place through topics such as real estate, home modifications, finances, health care and assistive technology.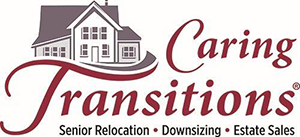 Caring Transitions
Caring Transitions is the nation's largest and most trusted resource for relocations and household liquidation services. Serving senior adults, families, caregivers, REALTORS®, business owners, estate attorneys and other professionals, Caring Transitions provides unparalleled assistance with downsizing, organizing, preparing a home for sale, move management, packing, unpacking, estate sale and online auction.

Everything But the House
Everything But the House brings the thrill of estate sale shopping online by transforming estate sales into a sophisticated online auction experience, and maximizing sales potential by reaching bidders and buyers worldwide.

NAR's REALTOR Benefits® Program
Designed with you in mind, NAR's REALTOR Benefits® Program is your official member benefits resource, bringing you savings and special offers just for REALTORS®. Program partners are carefully selected, so you can be assured they understand the unique needs of real estate professionals and are committed to your success. In one year alone, over 800,000 REALTORS® saved $60 million and had over 26 million experiences through this NAR Program!

RetirementHomes.com
RetirementHomes.com is North America's largest and most comprehensive easy-to-use online senior living directory, spanning the continuum of care from active living to assisted living and Alzheimer's care, and everything in between.
 

Retirement Funding Solutions
Retirement Funding Solutions is an industry leading HECM for Purchase and Reverse Mortgage lender. They are committed to providing education and world-class service to its customers and partners.

Reverse Mortgage Funding LLC
Reverse Mortgage Funding LLC will show you how the Home Equity Conversion Mortgage (HECM) for Purchase home financing program can help you sell more homes by making it easier for people age 62 and older to buy the home they desire. This proven loan option can give them additional spending power, making it easier for them to afford the amenities they need or the upgrades they want.

SeniorAdvisor.com
SeniorAdvisor.com is the largest consumer ratings and reviews site for senior living communities and home care providers across the U.S. and Canada. The innovative website provides easy access to the information families need when making a senior care decision, and features trusted reviews and advice from local residents and their loved ones. The website provides an open platform for residents and their families to share their first-hand experience of their senior care services to help others in search for senior care.

The Senior List
The Senior List is a new grassroots web portal that links consumers with quality senior related services. It is a custom built database managed largely by consumers and businesses themselves. You can add your own business to the database and, once your business is listed, you'll be accessible by the countless family members looking for senior real estate professionals.

Starker Services, Inc.
Starker Services, Inc. is the nation's oldest, largest and most experienced independent 1031 Exchange Intermediary. Starker's commitment to unparalleled service and ongoing continuing education for Realtors has earned their company national recognition as the leader in 1031 exchanges. Starker has provided training and worked with SRES for over a decade and every major real estate firm has used Starker to help clients with the strategies available on the sale of investment property.